Location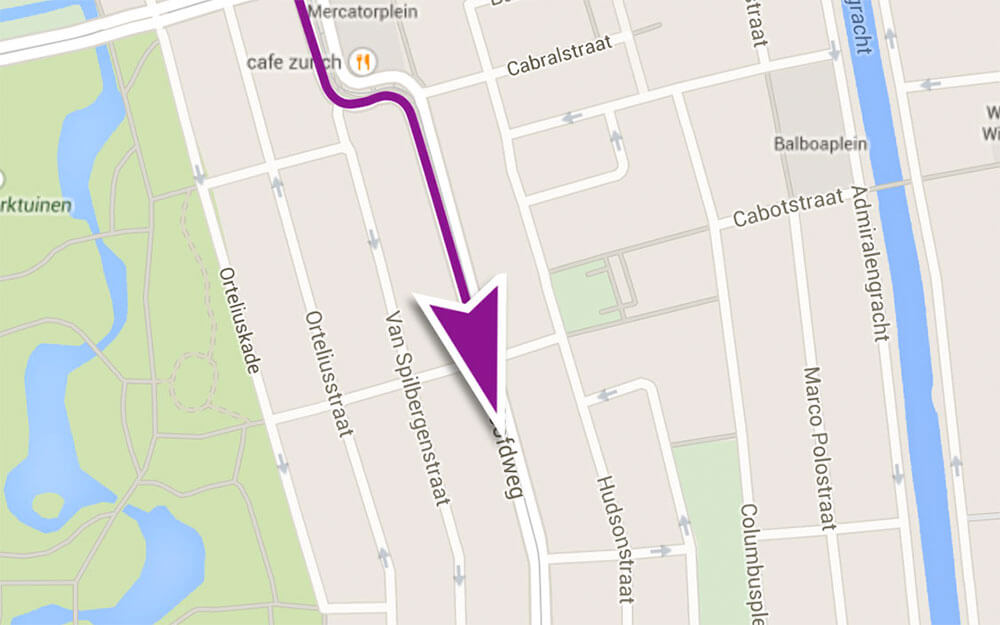 Instantly locate assets
Users can get real-time location of all their assets using satellite (e.g. GPS and GLONASS) and similar (LBS, GSM, WiFi) technologies. Relevant data includes location accuracy, speed and direction, closest address, recent movements and other.
History
Learn what, where and when
Understand and analyse how the assets moved using classic track history view tool or innovative TimeMachine feature. All the data can be accessed instantly – for any time range within the past few years. Along with location data showed on the map you can view relevant information about trips length and duration, instant and average speed and triggered events.
Events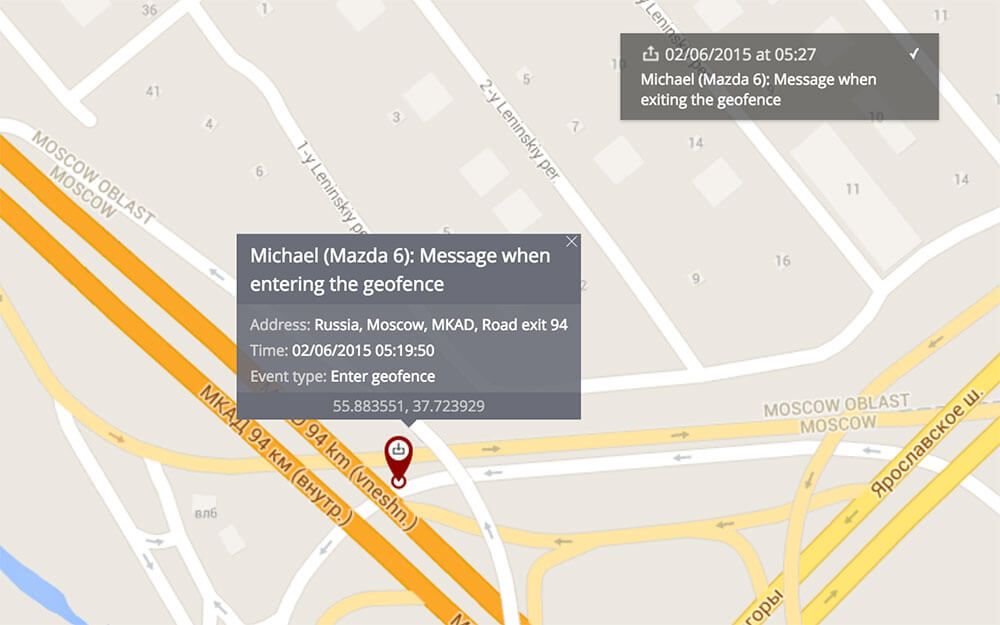 Be aware
Get instant notifications and alerts about important events in the way you require. There is a huge list of controlled events, based on devices sensors and server-side logic. The system will react on them in accordance to the rules you set, including time and geofence restrictions. Users can be warned with Voice, Email, SMS and Push notifications.
Telemetry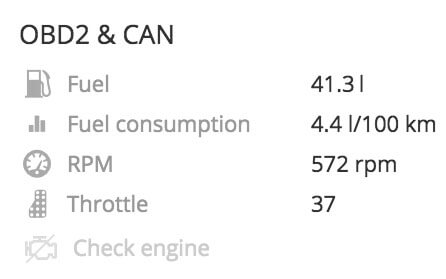 Smart data
Monitor all telemetry sensor readings online and on the timeline, get MIL warnings and DTC error codes reports. Major sensor types, such as for fuel level, temperature, ignition or CAN-bus measurements are pre-configured and displayed without any additional configuration. For custom sensors there is a simple and smart wizard, which leads user through the setup process.
Control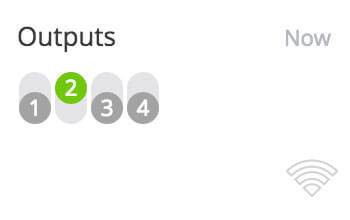 Keep connected
Wherever the vehicle is, you can remotely control its equipment with a click. Start your engine with the push of a button, warm up your car in the winter and cool it off in the summer or block the engine for anti-theft protection. Teflon Connect offers intuitive widgets to operate AVL outputs with bi-directional low latency communication behind.